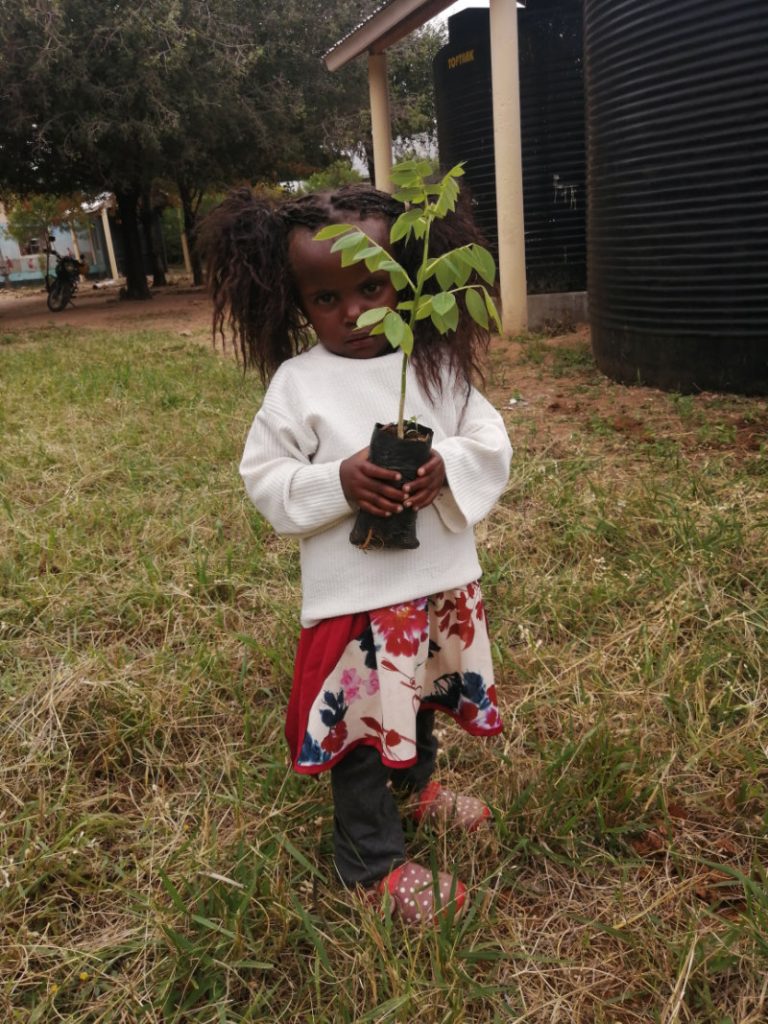 We support a local Kenyan nonprofit called Watersheds Ecosystem Conservation that works with churches and schools near Kitui in central Kenya to grow indigenous trees on their sites. To date, we have planted around 1-2 acres of trees (mostly a fast-growing indigenous species Melia volkensii) at each of the 13 sites. We estimate that these trees will lock up at least 2,672 metric tons of CO₂ over the 15-year project period.
As part of our Seal of Approval, we work with all our project partners to carry out a detailed risk assessment. We apply the results to our carbon calculations so that our estimates are cautious and take account of known and anticipated risks. We hold a significant "insurance buffer" of carbon stocks for forestry projects to ensure that they deliver at least as much CO₂ savings as calculated.
Church and school leaders have seen the success of similar projects nearby and are excited by the prospect of creating shady areas on their compounds, improving the soil structure, and preventing erosion. As trees grow, communities can use thinnings and prunings for firewood.
Most trees will be grown on a continuous rotation basis, harvesting the trees after 15-20 years to generate a crop of sustainable timber that they can use or sell for use in construction or furniture in the future. Knowing the value of such a timber crop, churches and schools are keen to replant trees immediately after they are removed.
Before, during, and after planting, Watershed Ecosystems Conservation works with the church or school community to train them in the practical aspects of tree planting and management as well as the biblical teaching on caring for the environment. At some sites, we have funded beehives and training to provide additional sources of income. Church members take their newfound knowledge home to care for trees on their own land too, multiplying our impact.