A Rocha's Peru's Dry Forest Program aims to support local communities in Pacasmayo District, located in northern Peru, in restoring, conserving, and sustainably managing dry forest landscapes. We support them to provide fuel-efficient cookstoves to low-income families living in isolated areas. Each cookstove gives a family a safer, cleaner, and more efficient way to cook, lowering the risk of injuries from burns, lung and eye problems due to smoke, and reducing pressure on local forests.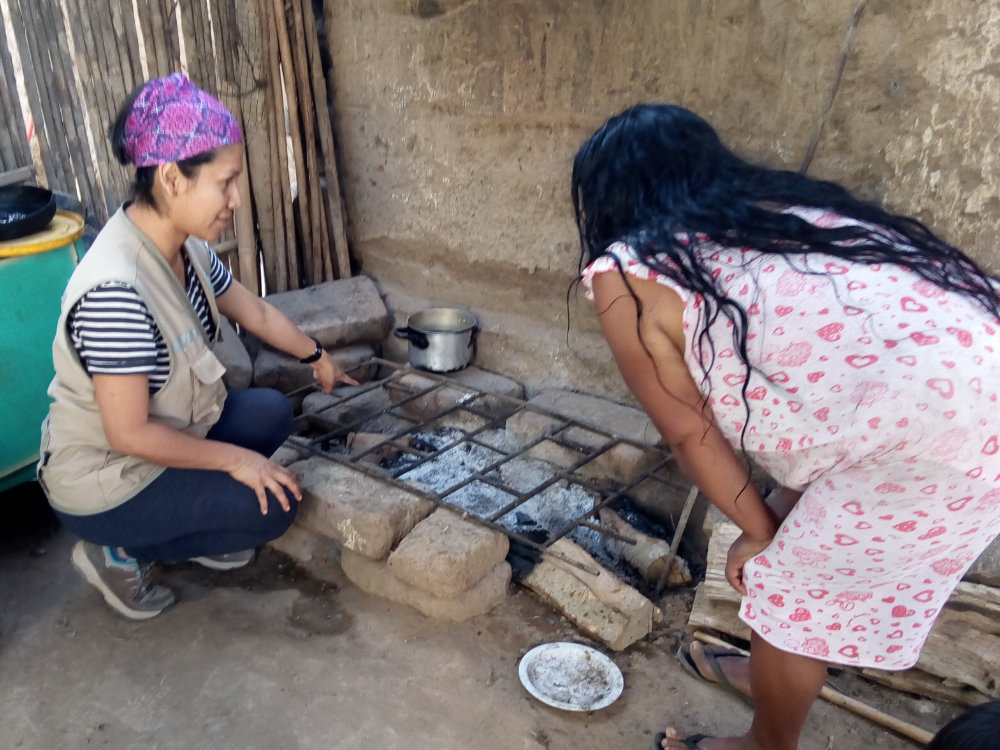 In 2019, A Rocha Peru built a trial number of ten cookstoves. Based on survey data from these stoves, we know that each stove will save 2.65 tonnes of CO₂ per year, a reduction of about 50% compared with cooking on an open fire. We funded a further 20 cookstoves in 2020. Local carpenters build the stoves, with local A Rocha staff providing ongoing training and support over the life of the project.
The carpenters make each brick by hand with mud and sand (pictured), then dry them in the sun. The 'cement' is made of local mud and sand. We only import the steel chimneys, which are manufactured in Trujillo, about 66 miles away.. The embedded carbon footprint (comprising the steel manufacture for the chimneys and their transport to the village of Jatanca) of each cookstove is just 22.7 lbs. of CO₂, i.e. 0.078% of the carbon savings.